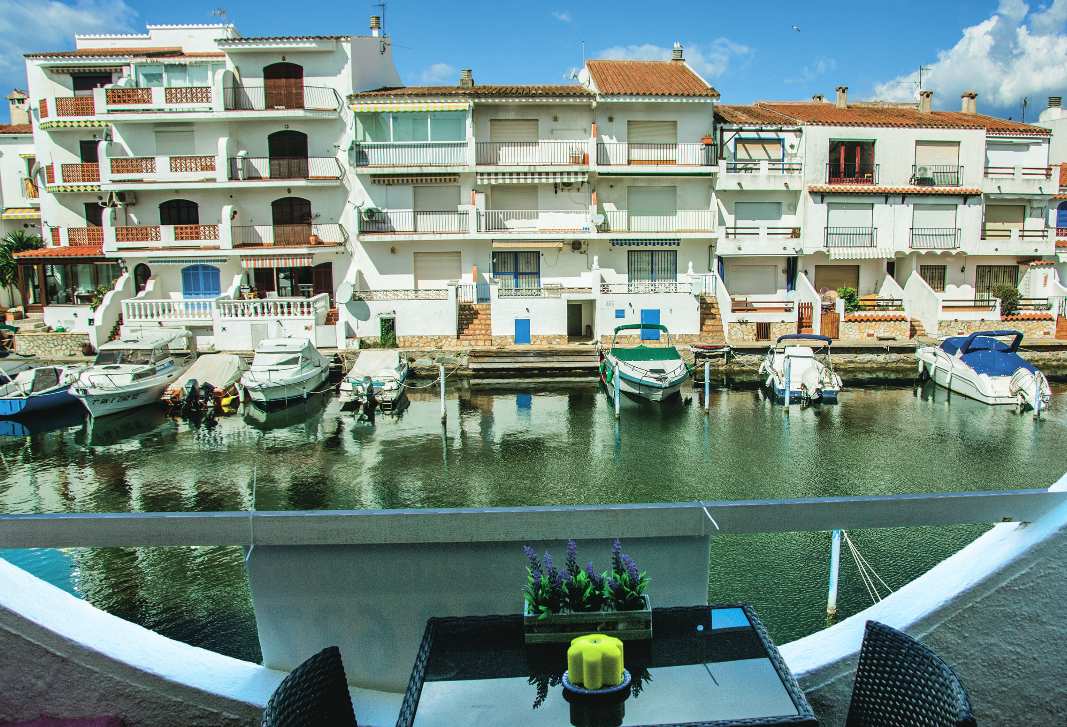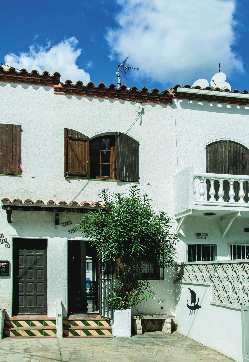 W W W . S E L EC T E D - P R O P E R T Y . C OM
Selected Property freut sich, Ih-
nen dieses charmante Fischer-
haus in Portofino in Empuriabrava prä-
sentieren zu können. Das Objekt liegt
an einem malerischen breiten Kanal
und verfügt über einen Liegeplatz di-
Das Haus ist hell und gut gelegen am
Ende einer Sackgasse. Der Off- Road-
Parkplatz befindet sich direkt vor der
eigenen Haustür. Die Eigentümer be-
wahrten den ursprünglichen katalani-
schen Charakter des Objekts bei der
Renovierung. Das Haus ist sowohl für
Urlaube als zum ganzjährigen Woh-
SCHÖNES FISCHERHAUS IN EMPURIABRAVA - 15qm BOOTSPLATZ
CHARMING FISHER HOUSE IN EMPURIABRAVA - 15qm MOORING
ENCANTADORA CASA DE PESCADOR EN EMPURIABRAVA - 15qm AMARRE
COUP DE COEUR! VOTRE 'MAISON PÉCHEUR' A EMPURIABRAVA - 15qm AMARRAGE
En Selected Property estamos en-
cantados de presentarle esta bo-
nita casa de pescador en Portofino,
Empuriabrava. Situada en un canal
amplio y con un amarre en frente, es
la perfecta propiedad de vacaciones
La casa luminosa y bien cuidada se
encuentra en un culo de saco, con ap-
arcamiento 'off-road' delante de la pu-
erta de entrada. Los propietarios han
conservado su carácter original con
sus ecos de encanto catalán. Aquí se
disfruta de vacaciones durante todo
Selected Property are de-
lighted to present this char-
ming terraced 'casa pescador' in
Portofino, Empuriabrava. Situated
on a pretty and broad canal with
a mooring in front, your ideal Cos-
ta Brava pied à terre awaits you!
This bright and well-presented
house is on a cul de sac road-
side with off-road parking at your
own front door. The owners have
preserved its original character
with its echoes of Catalan charm.
They enjoy holidays here all-year
Ref-N° - 100264 - Villa - Canal -
225.000 €!!
60m²
60 m²
2
1
EXCLUSIV BY SELECTED PROPERTY
'Selected Property' vous présen-
te avec plaisir une charmante
maison du style 'casa pescador' située
à Portofino, Empuriabrava. Au bord
d'un canal vraiment mignon et assez
large, votre pied à terre parfait vous
attend à la Costa Brava !
Cette maison lumineuse et bien équi-
pée se trouve dans un 'cul de sac' avec
son parking privatif devant votre porte
d'entrée. Les propriétaires ont essayé
de garder le caractère de la maison
qui parle un peu du charme catalan.
Les propriétaires y visitent toute l'année.