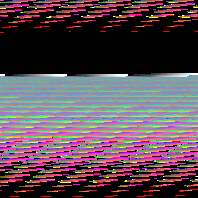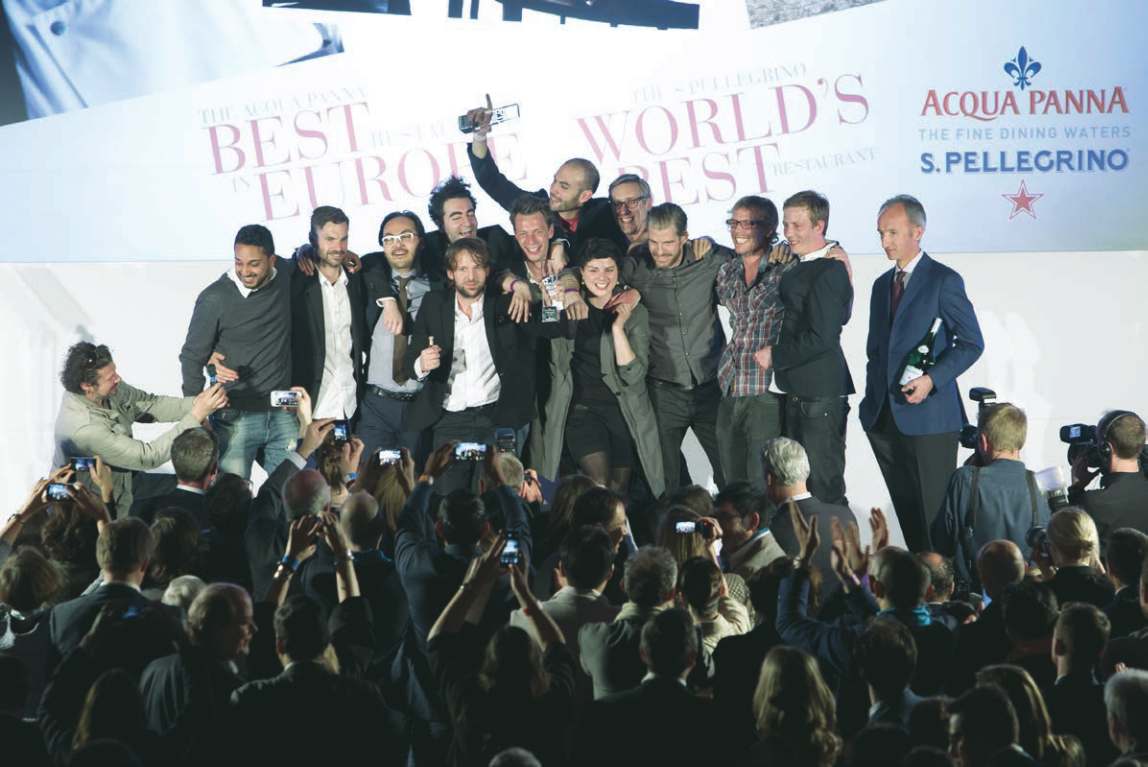 Liste und drei Siegen in Fol-
ge (2010, 2011 und 2012) feiert
das Noma nun die Rückkehr auf
die begehrte Spitzenposition. Die
Ergebnisse wurden bei den von
S.Pellegrino und Acqua Panna ge-
sponsertenWorld's 50 Best Restau-
rants Awards in London bekannt-
Das spanische El Celler de Can
Roca erreicht dieses Jahr den
zweiten Platz–da gibt es einiges
zu feiern, denn Jordi Roca erhält
gleichzeitig den von Cacao Bar-
ry® gesponserten und erstmals ver-
gebenen Titel "World's Best Pastry
Chef". Roca ist bekanntfür seinen
Erfindungsreichtumund seine un-
konventionellen Ideenbei Des-
serts, und seine Kreativität wird
durch sensationelle Fähigkeiten
und Akkuratesse perfekt ergänzt.
Spanien ist mit drei Restaurants in
der Liste vertreten, von denen sich
drei in den Top Ten befinden. Mu-
por nueve años en la lis-
ta y haber ganado tres victorias
consecutivas en los años 2010,
2011 y 2012, Noma celebra una
vez más su retorno a la codicia-
da posición Nº1. Los resultados
fueron anunciados en la premia-
ción a Los 50 Mejores Restauran-
tes del Mundo, patrocinadapor
S. Pellegrino y Acqua Panna, en
Londres,durante un evento consi-
derado por muchos como el cul-
mendel calendario gastronómico
mundial. René Redzepi,chef pro-
pietario de Noma, es reconocido
por su versión altamente originaly,
a veces,visceral de la nueva coci-
El Celler de Can Roca se movió al
puesto Nº 2;sin embargo, España
tiene mucho que celebrarpues Jor-
di Roca ganó el primer Premio al
Mejor Chef Repostero del Mun-
do, patrocinado por Cacao Ba-
rry®, producto de la creatividad e
S.Pellegrino World's Best Restau-
rant. After nine years on the list
and three consecutive wins in
2010, 2011 and2012,Noma cel-
ebratesonce againasit returns tothe
coveted No.1position. The results
wereannouncedat The World's
50 Best Restaurants Awards, spon-
sored by S.Pellegrino and Acqua
Panna,in London-an event widely
considered to be the highlight of
the global gastronomic calendar.
Spain's El Celler de Can Roca
moves totheNo.2spotwithplenty
to celebratewithJordi Roca win-
ningthe inaugural title of World's
Best Pastry Chef, sponsored by
Cacao Barry®. Jordi is known
for his creativity and irreverence-
when it comes to desserts;his vision
matched by incredible skill and
precision. Spain has seven restau-
rants on the list, three of which are
in the top ten. Mugaritz isnow at
Ce soir, le restaurant da-
titre S. Pellegrino de Meilleur Res-
taurant duMonde. Après neuf ans
sur la listedes meilleurs restaurants
du mondeet trois victoires consé-
cutivesen 2010, 2011 et 2012,
Noma fête une nouvelle fois son
retour à la première place.Les ré-
sultatsont été annoncés lors de la
cérémoniede remise desprixdes
50 Meilleurs Restaurants du
Monde, sponsoriséepar S. Pelle-
grino et Acqua Panna, à Londres
-un largement évènement consi-
déré comme étant le point culmi-
nant du calendrier gastronomique
La liste est créée à partir des votes
des 50 Meilleurs Restaurants de
l'Académie Diners Club ®World,
un groupe influent de plus de 900
leaders internationaux dans l'in-
dustrie de la restauration. L'Aca-
démie comprend 26 régions
The World's 50
Best Restaurants 2014
© The World's 50 Best Restaurants 2014 sponsored by S.Pellegrino &
Acqua Panna and onEdition Photography,
the official the photographers for 2014