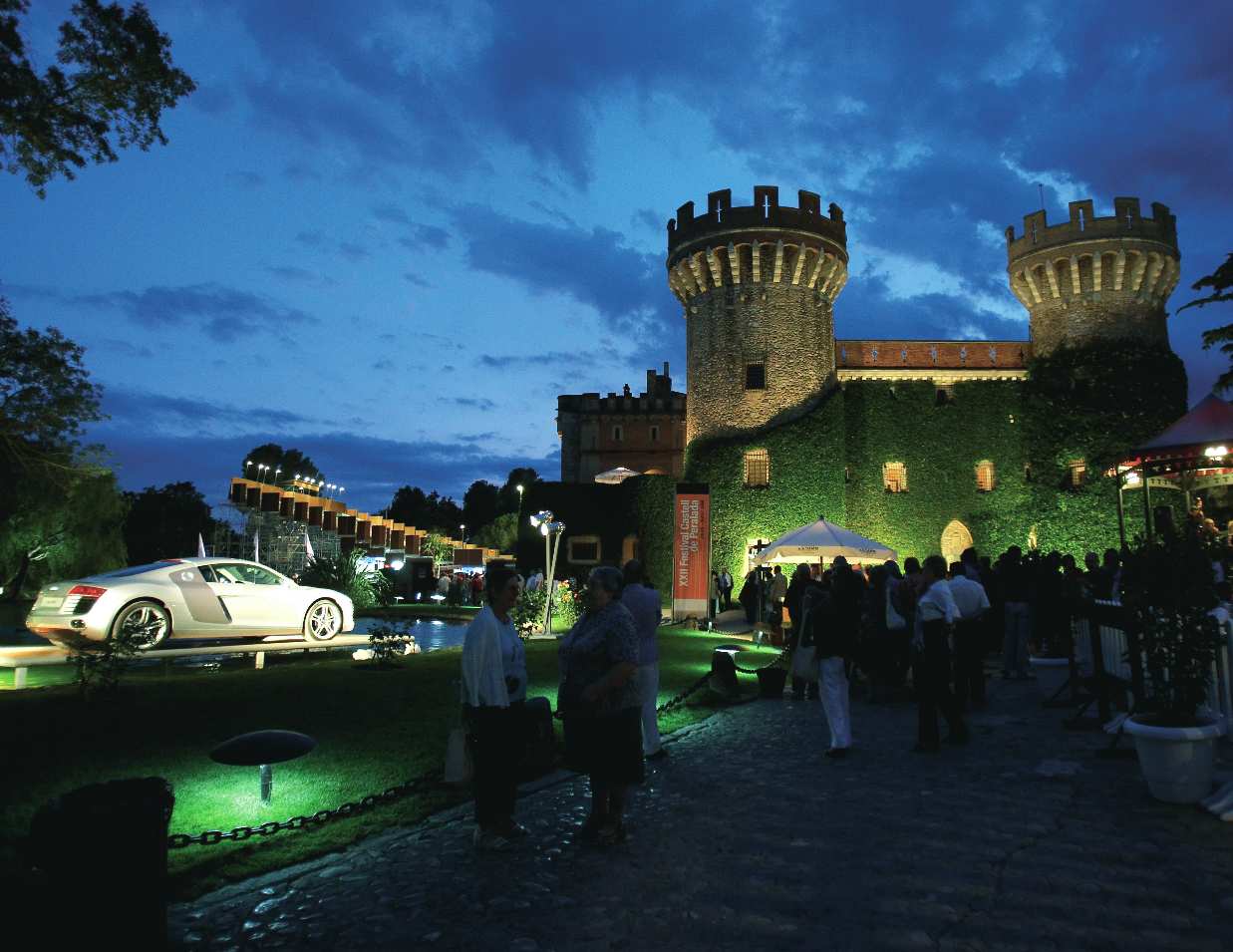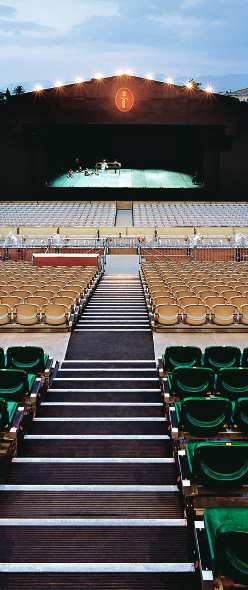 Der Tenor Jonas Kaufmann,
Piotr Beczala und Marcelo
Álvarez sind die Sterne am
Opernhimmel des 28. Festivals
Castell de Peralada 2014.
Die Tänzerinnen Tamara Rojo und
Sara Baras sowie die Schauspie-
ler Gérard Depardieu und Josep
Maria Flotats werden für weitere
Highlights im Schlosspark Perala-
Die Eröffnungsgala bestreiten Piotr
Beczala und die Sopranistin Sonya
Yoncheva. Begeistern werden im
Laufe des Festivals auch Marce-
lo Álvarez, Andrea Chénier, Eva-
Maria Westbroek und Ambrogio
Countertenor Xavier Sabata gibt
sein katalanisches Debüt auf die-
sem Festival in einem Konzert mit
Werken von Georg Friedrich Hän-
del und Antonio Vivaldi - begleitet
vom Barockorchester Vespres d'
Arnari unter Leitung von Dani Es-
Marcelo Álvarez protagonizarán
las noches de ópera del 28 Festi-
val Castell de Peralada. En el car-
tel también estarán las bailarinas
Tamara Rojo y Sara Baras y los
intérpretes Gérard Depardieu y
Piotr Beczala será el encargado
de la inauguración con una gala
lírica al lado de la soprano Sonya
Yoncheva; mientras que Marcelo
Álvarez será Andrea Chénier en la
nueva producción operística del
Festival Castell de Peralada, que
contará también con las voces de
Eva-MariaWestbroek y Ambrogio
El contratenor catalán Xavier Sa-
bata debutará en el festival con
un recital barroco titulado 'Furio-
so, tras los pasos de Orlando' con
obras de Georg Friedrich Haendel
y Antonio Vivaldi, y su voz estará
acompañada por la orquesta ba-
28 Festival Castell de Peralada
11 de julio al 16 de agosto 2014 - 11.07. - 16.08. 2014
Marcelo Álvarez are going to be
the stars of the opera nights of the
28th Festival Castell de Peralada.
The program will also include
dancers Tamara Rojo and Sara
Baras, as well as Gérard Depar-
dieu and Josep Maria Flotats.
Piotr Beczala will be responsible
for the opening gala with a lyrical
together with soprano Yoncheva
Sonya, while Marcelo Álvarez
will be Andrea Chénier in the
new opera production of Castell
de Peralada Festival, which will
also feature the voices of Eva-
Maria Westbroek and Ambrogio
Countertenor Xavier Sabata Cata-
lan will debut at the festival with a
baroque recital entitled 'Furious,
in the footsteps of Orlando', with
works by Georg Friedrich Handel
and Antonio Vivaldi, and his voice
Fotos: Josep-Aznar, Gregor Hohenberg, Costa Live, Pressefotos Festival Peralada