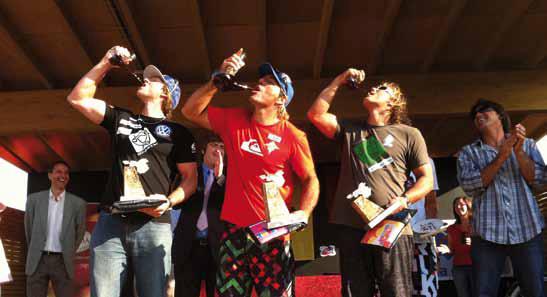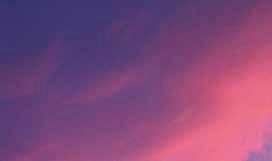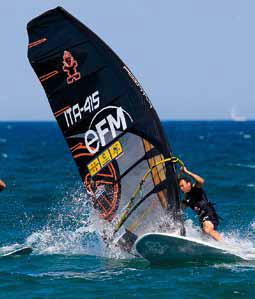 Der PWA Catalunya World Cup - Costa Brava beherrschte fünf Tage den Strand von Sant Pere Pescador! Nach-dem die ersten zwei Wettkampf-tage vom Tramuntana gezeichnet waren, folgte Flaute an der Costa Brava. Zum Glück kam am letzten Wettkampftag dann endlich richtig Thermik ins Spiel.
Der Franzose Antoine Albeau (F-192) gewann in der Gesamtwer-tung mit nur 33 Punkten Vorsprung zum Zweitplatzierten Schweizer Björn Dunkerbeck (SUI-11) aus Gran
El francés Antoine Albeau (F-192) se ha proclamado vencedor del Campeonato del Mundo de Windsurf – Gran Pre-mio Catalunya Costa Brava que se ha disputado, durante cinco días, en la playa del Cortal de la Devesa de Sant Pere Pescador, en el Golf de Roses (Costa Bra-va), frente al Camping La Ballena Alegre.
Con esta victoria, Albeau se co-loca a tan sólo 33 puntos del ca-nario Bjorn Dunkerbeck (SUI-11), que se mantiene a la cabeza del
Canaria. Der dritte Platz ging über-raschend an den Niederländer Ben van der Steen.
Neben dem PWA Catalunya World Cup fand über das Wo-chenende auf dem Camping La Ballena Alegre in Sant Pere Pesca-dor auch das Surf Alegre, dasnati-onalen Windsurfng Festival, statt. Das Event lockte mehr als 3.000 Menschen an, und an dem 8. VW-Buss-Treffen beteiligten sich insge-samt 539 Fahrzeuge aller Alters-gruppen und Typen.
mundial después de tres pruebas disputadas (Vietnam, Corea y Ca-talunya Costa Brava).
Además del campeonato, durante todo el fn de semana, en el cam-ping la Ballena Alegre de Sant Pere Pescador, se ha celebrado la Surf Alegre, la festa del windsurf nacional, que ha reunido a más de 3.000 personas; así como la VIII Concentración de furgonetas Volkswagen, con un total de 539 vehículos de todas las épocas y tipos.
After ballistic conditions during the frst days of the event at the Costa Brava, the wait-ing game was on. In the last hours of the event, some 8-13 knots ther-mical wind kicked in and allowed it to fnish the fnal elimination. Antoine 1st, Björn Dunkerbeck 2nd and Ben van der Steen 3rd. Con-gratulations!
1st Antoine Albeau: "I am feeling good; this is the frst event I have won this year. I did really well at the beginning winning four races in a row, and then a 2nd and 3rd. Today was hard so I didn't want to push too much. Now I am feeling confdent for the rest of the season" 2nd Bjorn Dunkerbeck: "I feel great, I started off pretty average
but I recovered every single day, I think we were pretty lucky to get the last round in the fnal hours. I managed to perform how I wanted making me second at this event, and most importantly a second place is great for the overall rank-ing. I am very happy"
3rd Ben Van Der Steen: "This com-petition was incredible, I fnished
in third. This is my frst podium po-sition at a PWA event. We had strong wind and light wind we had everything, the conditions were amazing and I am really pleased" The closing ceremony ended with an element of fun when competi-tors were awarded their own local 'porons' of wine.
geboren, Schriftsteller und Politiker, Weltbürger und kritischer Denker, hat Vargas Llosa sich in der Welt der Poli-tik nicht nur Freunde gemacht (wie könnte es anders sein?), jedoch einen unumstrittenen Platz in den vordersten Reihen der größten noch lebenden Schriftsteller erschrieben. Ein wunder-bares Weihnachtsgeschenk wäre sein 2003 erschienener Roman "Das Para-dies ist anderswo", im Original "El Pa-raíso en la otra esquina". Die zwei Protagonisten der Geschichte – Flora Tristán und Paul Gauguin – sind eng an die historischen Persönlichkei-ten gleichen Namens angelegt. Flora Tristán (1803-1844), Nachkomme pe-ruanischer Adliger, wurde in Frankreich in die Armut geboren und erlebte nicht nur in ihrer persönlichen Biographie das Elend der Ausgebeuteten und des recht-losen schwachen Geschlechts in den Anfangszeiten der Industriellen Revolu-tion. Auf Reisen durch England, Peru und Frankreich erkundete sie die unter-sten Milieus der Gesellschaft und wurde
deckten Leidenschaft: der Malerei. Im ländlichen Frankreich, auf den Inseln der Südsee und auf seinen Leinwänden suchte er nach dem verlorenen Paradies der nicht durch das moderne Leben kor-rumpierten Gesellschaften, die in Frei-heit ihre natürlichen Triebe ausleben. Ebenso wenig wie Flora Tristán sollte er jedoch sein Paradies zu Lebzeiten fin-den und verstarb halb blind und schwer krank am anderen Ende der Welt. Weihnachten, selbst ein Festtag von Vi-sion und Heilversprechen, ist ein guter Anlass, sich näher mit diesen beiden Persönlichkeiten zu beschäftigen – ste-hen sie doch für ganz und gar gegen-sätzliche Paradiese, eines verloren in der Vergangenheit, das andere in der Zukunft. Trotzdem sind beide von Wer-ten bestimmt, die sich sehr gegenwärtig annehmen: von Solidarität auf der einen Seite und Individualismus auf der anderen. Nutzen wir die Zeit der Be-sinnung und denken über unsere heu-tige Gesellschaft nach, dann stellt man schnell fest, dass die letzten Jahrzehnte
Christmas stands right ahead the door and with it the big search for the right gift. Not especially original but seen with good grace are – books. Ho-wever, readers are often demanding and not exited for any bestseller. Need-less to say that you can always grab for the classic, but who wants to prove a reliable sense of style and personal taste has the heart to search for the hidden pieces of jewellry among the new pu-blications of the last years. Performing this way at a Spanish bookshop, you will not need long to come across the name of Mario Vargas Llosa. Born in Peru in 1936, being author and politi-cian, cosmopolitan and critical thinker, Vargas Llosa did not only make friends in the political world (how could it be different?) but wrote himself in an indis-putible position upon the front ranks of
Spaß beim Aussuchen der Geschenke und ein frohes Fest!
nary for the rights of womankind and la-bour. In several books she dealt with her experiences and formulated a vision of a solidary and fair community, whose circulation she worked on unresting until she died of exhaustion. Paul Gauguin (1848-1903), grandson of Flora Tristán, in contrast, early escaped from social bondages signing on a merchant ship, only returning after a half around the world trip into the bourgeois life of a stockbroker. Several years later he again turned his back onto that, this time in fa-vour of his late discovered passion: painting. In rural France, on the island of the South Seas and on his canvas he se-arched for the lost paradise of a society living out their natural instincts and not being corrupted by modern life. Just as Flora Tristán he never found his paradise in lifetime and died half blind and criti-cally ill at the back of beyond. Christmas, a festive day full of visions and promises of salvation, holds a good occasion to engage closely with these personalities – standing for well and truly
Winteröf fnungszei ten! Mo. - Fr. 9 - 15 Uhr, Sa geschlossen
costa-live 1-2010_Layout 1 06.12.09 19:24 Seite 48