Der diesjährige Sommer-Werbespot des katala-nischen Bierbrauers "Estrella Damm" spielt hier an der Costa Brava im Alt Empordà. Locations sind El Bulli, Sant Pere de Rodes, das Dalíhaus in Portlligat, das Cap de Creus und die Ruinen von Empúries. http://www.youtube. com/watch?v=eFMRixa0mDA Unbeschwerte Sommerlaune, küh-ler Biergenuss und Verliebtsein vor malerischer Kulisse begleitet von eingängigen Tönen der franzö-sische Indiepopband Herman Dune, die nach diesem Spot sicher kein Geheimtipp mehr sind: Der dreiminütige Werbeflm vermittelt Lebensfreude pur und wirbt nicht nur für ein kühles Estrella Damm sondern auch für entspanntes Som-merfeeling an der Costa Brava! Lassen wir uns vom easy going des Spots inspirieren und positiv gestimmt den Sommer begrüßen. Die Prognosen für die Saison sind gut und versprechen mehr Gäste als im letzten Jahr. Der Juni ist der Monat mit den längsten Tagen, spektakulärsten Sonnenuntergän-gen und Auftakt für die musikali-sche Freiluftsaison. Alle Tipps für einen gelungenen Sommerurlaub am katalanischen Mittelmeer fn-den Sie in unserem Magazin und im Internet unter www.costa-live. com.
Sensaciones de verano, jó-venes enamorados, cerve-zas frías, un paisaje idílico, una canción de la banda francesa Herman Dune - el anuncio de Es-trella Damm para este verano fue rodado en la Costa Brava, en el Alt Empordà. Aparecen lugares tan emblemáticos como El Bulli,
A carefree summer mood, cold beer, and the joy of being in love, framed by a pictur-esque landscape and the catchy sounds from the French indie pop band Herman Dune. This year's summer advertising spot of the Catalan brewer "Estrella Damm" was flmed on the Costa Brava, right at the Alt Empordà. Among the locations are El Bulli, Sant Pere de Rodes, the house of Dalí in Portlli-gat, the Cap de Creus and the ruins of Empúries: http://www.youtube. com/watch?v=eFMRixa0mDA
The three-minute clip does not only promote Estrella Damm beer, but also pays homage to the beauty of the Costa Brava and the relaxed Mediterranean lifestyle. Inspired by the easy going of this little flm, we should give a warm welcome to the summer!
The prospects for the season are good and promise 5% more guests than last year. Particularly large numbers of tourists are expected from France and Germany.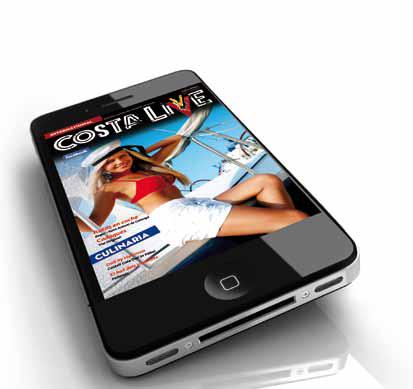 Le coeur est léger – c'est l'été ! Vivre d'amour et de bière fraîche – le tout dans un décor de rêve, accompagné par la musique du groupe français Herman Dune (style indiepop). Le spot publicitaire estival du brasseur catalan "Estrella Damm" a été tourné ici, sur la Cos-ta Brava, dans l'Alt Empordà. On y aperçoit l'El Bulli, Sant Pere de Rodes, la maison Dalí à Portlligat, le Cap de Creus et les ruines d'Em-pires: http://www.youtube.com/ watch?v=eFMRixa0mDA Ce spot de 3 minutes communique la pure joie de vivre. Il ne vante pas seu-lement la bière Estrella Damm, mais aussi l'été sur la Costa Brava, tout ement. Inspirons-nous de cet art vre où tout est simple et beau. vons ! Les prévisions pour cet ont bonnes. Pour ce qui est le bre de touristes, on nous promet augmentation de 5 % par rap-à l'année dernière. L'on attend articulier, un grand nombre de urs français et allemands. Ils ap-eront les longues soirées d'été es de douceur, les couchers de époustoufants, sans oublier un che programme culturel, com-nt de nombreux concerts en air. Dans les pages de notre azine ou sur internet, vous trou- une foule d'idées qui vous ettront de passer des vacances es sur les côtes catalanes de éditerranée : www.costa-live.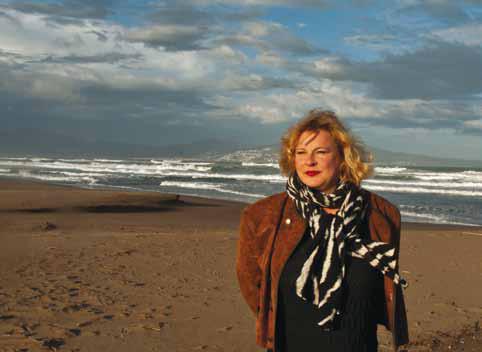 el monasterio de Sant Pere de Ro-des, la casa de Dalí en Portlligat, el Cap de Creus y las ruinas de Em-púries: http://www.youtube.com/ watch?v=eFMRixa0mDA La película publicitaria de tres mi-nutos transmite pura alegría de vivir - no sólo promociona la cerveza de Estrella Damm, sino también la vida relajada de verano en la Costa Bra-va. Inspirado por el 'easy going' del anuncio vamos a dar una alegre bienvenida al verano.
Las previsiones para la temporada 2011 son buenas: se espera un 5 % más de visitantes comparado al año anterior, especialmente alema-nes y franceses. El verano 2011 en la Costa Brava atrae con días lar-gos, noches suaves, puestas de sol espectaculares y muchos festivales de música al aire libre. Sugerencias y todas las fechas en esta revista o en internet: www.costa-live.com.
The summer of 2011 on the Costa Brava attracts with long days, mild nights, spectacular sunsets, and plenty of music festivals. Find sug-gestions for a successful summer on the Catalan Mediterranean in our magazine and online at www. costa-live.com.