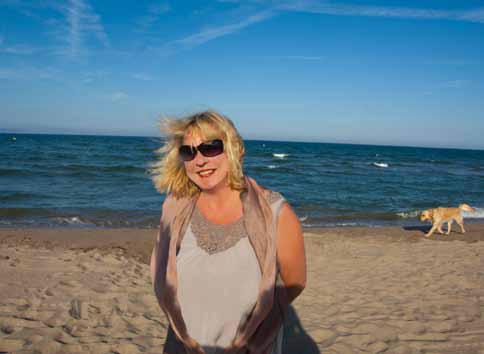 Blühend gelbe Sonnenblu-menfelder, laue Sommer-nächte, heiße Sonnentage, der Duft nach Heu und Blüten, Gril-lenzirpen! Eindeutig - wir befn-den uns Mittendrin im Sommer. Und schon werden die Tage wie-der kürzer und die Nächte länger. Das Sant Juan Fest mit seinem Feu-erwerk setzt uns dafür das erste Zeichen. Trotzdem werden wir uns jetzt zwei Monate lang noch rich-tig der Sonne ergeben: Faul am Strand liegen, Daiquiris schlürfen, firten, Partys feiern und mit den Wellen schwimmen. Jetzt treffen sich Sonnenhungrige aus ganz Europa an der Costa Brava. Das Leben wird international und bunt, manchmal laut aber nie langwei-lig. Wir werden neue Freundschaf-ten schließen, alte Bekannte wie-der treffen und uns manchmal nach kühleren Tagen und ruhigeren Stun-den sehnen. Das aber nur heimlich und eigentlich auch nicht wirklich – schließlich lieben wir den Süden!
Blooming yellow sunfower felds, warm summer nights, hot days of sunshine, the smell of hay and fowers, the chirping of crickets! No doubts - we are in the thick of summer. And now the days again grow shorter and the nights longer. The San Juan festival with its freworks is the frst sign of this turn-ing point. Nevertheless, we will en-joy the sun two more months: relax-ing on the beach, sipping daiquiris, firting, partying, and swimming with the waves. Sun-seekers from all over Europe meet on the Costa Brava. Life becomes international and colorful, sometimes noisy but never boring. We will make new friends, meet old ones and from time to time long for cooler days and quiet hours. However, only se-cretly and not very often - after all we love the south!
Le magnifque jaune des tournesols en feur dans les champs, la douceur des nuits, la cha-leur des journées, l'air emplit des odeurs d'herbe coupée et de feurs, le chant des cigales....pas de doute : nous sommes en été ! Les journées ont déjà commencé à raccourcir et les nuits se rallongent. La fête de Sant Juan avec son feu d'artifce nous le rappelle. Mais quoi qu'il en soit, pen-dant les deux mois à venir nous allons encore pleinement profter de l'été et du soleil : nous allons paresser sur les plages, siroter des Daiquiris, draguer, faire la fête et jouer dans les vagues. A présent on rencontre des gens de toute l'Europe venus chercher le soleil sur la Costa Brava. En cette saison, la côte est très vivante et internatio-nale – un peu bruyante par moment, mais jamais ennuyeuse. Nous allons nous faire de nouveaux amis, retrou-ver de vieilles connaissances et sans l'avouer, nous allons même rêver de journées un peu plus fraîches et plus s – mais juste un instant. – après ous sommes amoureux du midi !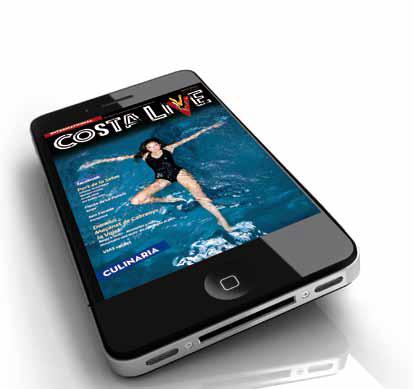 Floridos campos de giraso-les, suaves noches de vera-no, cálidos días de sol, de nuevo el olor a heno y el cantar de los grillos... está claro: ¡estamos sumer-gidos en el verano! Y, sin embargo, después de la hoguera y la festa de San Juan, los días ya empiezan a ser más cortos y se alargan las noches. De todos modos, nos en-tregaremos al sol durante dos lar-gos meses. Descansar en la pla-ya, tomar algún que otro daiquiri, celebrar festas y refrescarnos en el mar. Este es el momento en el que todos los hambrientos de sol de toda Europa se encuentran en la Costa Brava. La vida empieza a ser internacional y colorida, a veces quizá demasiado ruidosa, pero en ningún momento aburrida. Conoceremos gente nueva y nos reencontraremos con viejos cono-cidos y, a veces, anhelaremos días más frescos y horas más tranquilas. Pero eso sólo es un pensamiento