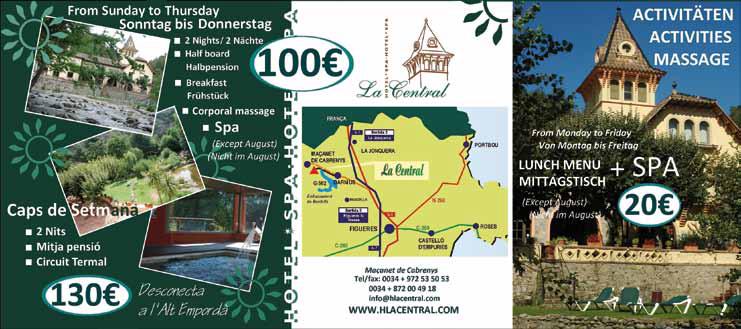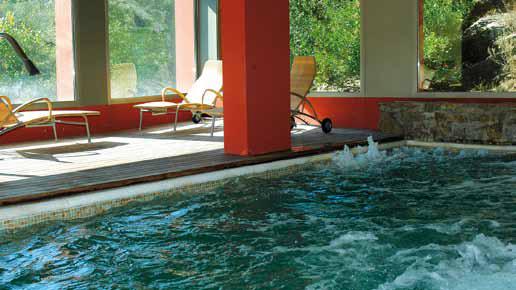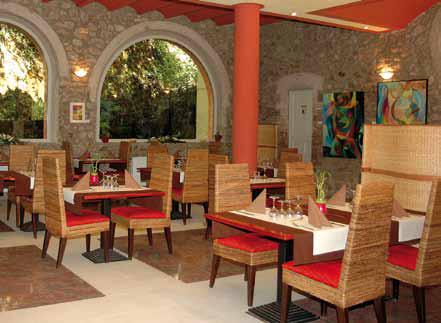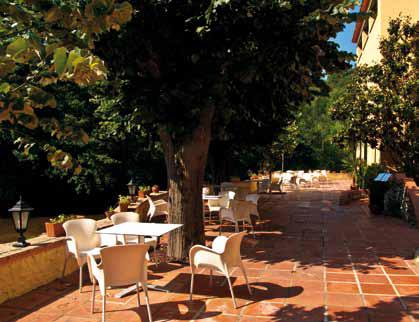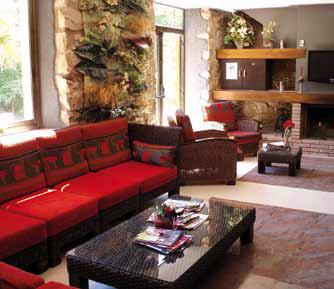 über Fahrräder, die den Gästen kostenlos zur Ver-fügung stehen. Ausfüge rund um den Boadella Stausee, nach Ma-çanet Cabrenys und in die vor der Tür liegenden Pyrenäen bieten reiz-volle Abwechslung. Auch organi-sierte Reiterausfüge, Quad- oder Kanu-Touren sind möglich. Das charmante Hotel bietet ein gutes Preis-Leistungsverhältnis und hat das ganze Jahr über geöffnet.
ta a los alrededores del pantano de Boadella, así como llegar al pueblo de Maçanet de Cabrenys y disfrutar de los mu-chos caminos de las montañas pre pirenaicas. También se oraganiza rutas en caballo, en motos quad y rutas con piragua en las aguas del pantano. Este hotel con encanto tie-ne una relación de calidad-precio muy tentadora y esto hace que du-rante todo el año esté abierto.
gratuitement à la disposition des clients. On peut faire des excursions autour du lac de barrage de Boadella, à Maçanet Cabrenys et même sur les Pyrénées qui ne sont pas loin du tout. On peut également faire des sorties en quad ou en canoë - de nombreuses possibilités pour varier les plaisirs !
Ce charmant hôtel offre un excellent rapport qualité-prix. Il est ouvert toute l'année.
all kinds of massages and other beauty treatments. Bi-cycles are available for free at the hotel – and cycling trips around the Boadella barrier lake or through the Pyrenees are well worth the sportive effort. It is also possible to participate in horseback riding, quad and canoe tours. All in all, this charming hotel is ex-cellent value for money and open throughout the entire year.