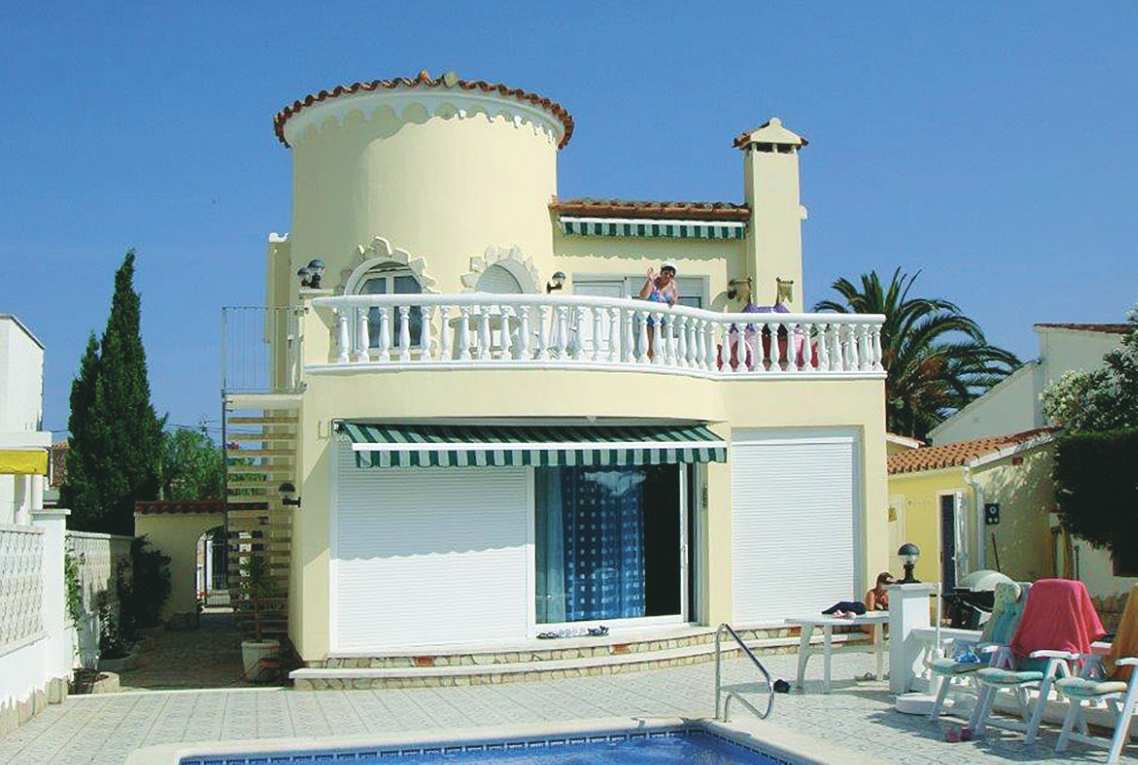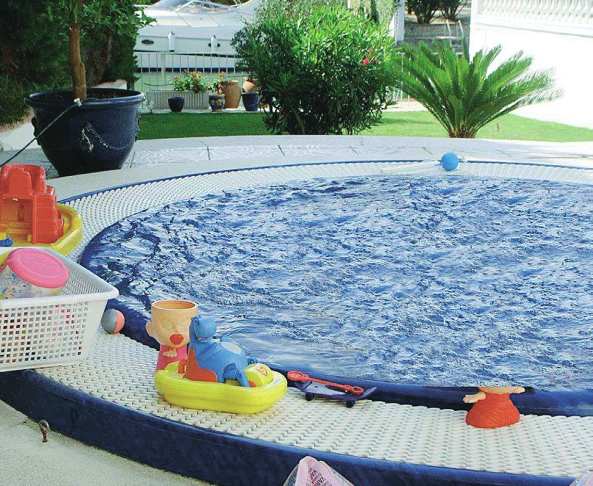 w w w . s e l ec t e d - p r o p e r t y . C OM
Diese Top restaurierte, frei ste-
hende Villa am breiten Kanal be-
findet sich auf einem Grundstück von
600 qm. Das Haus hat eineWohnflä-
che von 160 qm, eine Garage mit 28
qm, eine große Gartenterrasse mit 8,5
x 4,5 m Pool sowie einem Jacuzzi. Die-
ses gepflegte Anwesen verfügt zudem
über einen 15 m Bootsanlegesteg!
Im Erdgeschoss sind momentan 2
Schlafzimmer mit Bädern unterge-
bracht. Hier gibt es auch eine ameri-
kanische Küche mit Esszimmer sowie
einWohnzimmer mit Kamin. ImOber-
geschoss sind noch einmal 3 Schlaf-
zimmer und ein Bad sowie ein kleiner
Aufenthaltsraum vorhanden. Am obe-
ren Stockwerk schließt eine weitere
Terrasse mit 20 qm an. Hier gibt es
einen separaten Eingang zum Haus.
Das gesamte Objekt ist mit einer mo-
dernen Klimaanlage ausgestattet, hat
eine Ölheizung, einen Abstellraum so-
VILLA AM BREITEN KANAL MIT 15M BOOTSSTEG
VILLA AT THE WIDE CANAL INCLUDING A 15M Mooring
VILLA AL CANAL GRANDE CON 15M DE Amarre
HAUT DE VILLA RÉNOVÉ SUR LE GRAND CANAL
This perfectly restored, detached
villa at the wide canal of Empu-
riabrava is located on a real estate
property of 600qm. The house inclu-
des 160qm of living space, 28qm of
garage, a big terrace in the garden
including a 8,5 x 4,5 m pool as well as
a jacuzzi. This well-kept estate also has
a landing stage of 15m at its disposal.
On the ground floor, there currently are
two bedrooms including bathrooms.
There also can be found an american
kitchen and a dining room, as well as
a living room and a chimney. On the
top floor, there are three bedrooms,
one bathroom, and a small day room.
Another terrace of 20qm is connected
to the upper floor, where also a sepa-
rate entrance into the house is located.
The whole property has a modern air-
conditioning, an oil-fired heating, a
storeroom, and an exterior shower as
New . Neu . nouveau . nuevo