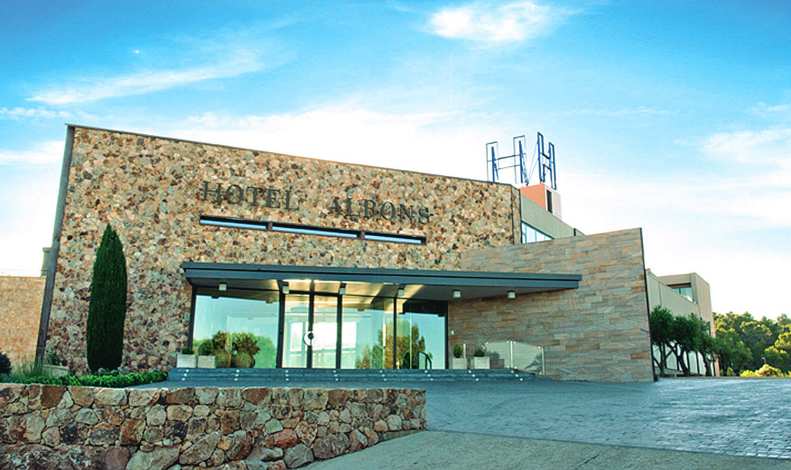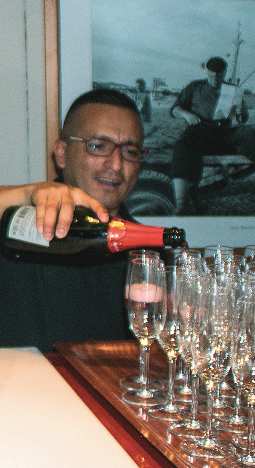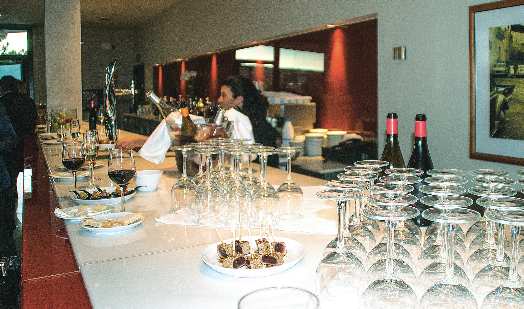 The Opening
Hotel Albons 2014
Wiedereröffnung nach fast 5 Jahren Dornröschenschlaf
Réouverture après presque 5 ans
Reapertura después de 5 anos
Reopening after 5 years of a deep sleep
des Hotel Albons. Einige erinnern
sich sicherlich noch an das Ho-
tel der Gruppe Mas de Torrent,
das idylisch auf einem Hügel bei
Gekauft von russischen Investo-
ren verfiel es in einen Dornrös-
chenschlaf der nicht mehr enden
Die Neugier hat uns also hinge-
führt und es hat sich gelohnt. Bei
Live Musik, cava, vino und vielen
schmackhaften Tapas wurde uns
der neue, moderne Look des Hau-
Aus 32 sind jetzt 33 Zimmer ge-
worden. Eine Suite de Luxe ist da-
zugekommen. Der Blick so schön
wie immer. Das Restaurant bietet
mediterrane Küche und ist natür-
lich täglich geöffnet. Das Menü,
mittags und abends serviert, gibt
es für €15 bzw €20 amWochen-
ende und feiertags, Getränke
kommen noch dazu. Für Costa
live Leser gibt es noch dazu einen
Aperitif gratis, einfach bei der Re-
servierung angeben. Auf jeden
Wir wünschen demAlbons-Team
eine erfolgreiche erste Saison.
ceived an invitation to the
inauguration of the Hotel Albons.
Some of you might remember
this hotel of the Mas de Torrent
group, on top of a hill close to
Bought by some Russian investors
it fell asleep and did not seem to
Curiosity led us the way and we
did not regret. With live music,
cava, wine and lots of tasty ta-
pas, the management showed
cibido una invitación a la
inauguración del Hotel Albons.
Algunos entre vosotros se van a
recordar de este establecimiento
del grupo Mas de Torrent, encima
de una colina al lado de L'Escala.
Comprado por unos inversores ru-
sos el hotel cayó en un sueño pro-
fundo como la bella durmiente.
Así la curiosidad nos ha hecho lle-
gar y n lo sentimos. Con música en
vivo, cava, vino y muchas tapas la
dirección nos enseñó el hotel con
De 32 han hecho 33 habitaciones.
Una suite de lujo además. La vista
tan bonita como siempre. El restau-
rante ofrece cada día una cocina
mediterránea. El menú, servido a
mediodía y noche, vale €15 entre
semana y €20 los fines de sema-
na y festivos. Bebidas aparte. Para
nuestros lectores un aperitivo será
ofrecido, no hace falta más que
mencionar Costa Live haciendo la
reserva. En todo caso merece una
visita, ya que igualmente hay Sant
Marti d'Empuries al lado.
Les deseamos una buena primera
us the new and modern look of
Out of 32 rooms they made 33.
A luxury suite more. The view as
amazing as always. The restau-
rant offers daily a Mediterrane-
an cuisine. The menu, served for
lunch and dinner, is €15 on week-
days and €20 on weekends and
public holidays; drinks apart. For
our readers an aperitif is offered,
just mention Costa Live while
We wish them all the best and a