Das Festival fndet in diesem Sommer vom 15. Juli bis 21. August im Botanischen Garten von Cap Roig bei Callea de Palafrugell statt. Das Programm 2011 präsentiert das Who is who der Musikszene und ist voller großer Namen. Eröffnet wird das Festi-val am Freitag, dem 15. Juli mit dem Auf-tritt der Band Chicago. Am nächsten Tag wird Sting mit seiner Tour Sympho-nicity unter Begleitung vom Orchestra Sinfonica del Valles die Bühne rocken. Für Symphonicity wurden seine größten Hits neu für symphonische Begleitung arrangiert und interpretiert. Am Freitag, dem 22. Juli ist BB King an der Reihe und Samstag, dem 23. Juli wird Ana Belén erwartet.
Manel wird am 29. und Startenor Jo-sep Carreras am 30. Juli das katala-nische und internationale Publikum in den Bann ziehen.
Der ehemalige Supertramper Roger Hodgson, der wegen schlechtem Wetters sein Konzert im letzten Jahr absagen musste, will seine Fans in die-sem Jahr entschädigen. Auch die bei-den Auftritte von Julio Iglesias in der ersten Augustwoche versprechen ein Highlight zu werden.
Nicht zu vergessen die Dance-Acts: La Fura dels Baus und Tamara Rojo wer-den auf der Freilichtbühne für Wirbel sorgen.
Für ein musikalisches Feuerwerk und gute Musik sorgen u.a. auch noch Anto-nia Font, Dani Martin, Miguel Ríos, Da-vid Bisbal, Raphael, Silvia Perez Cruz, Carlos Nunez mit Onca, Tamara Rojo und ganz zum Abschluss heiß erwar-tet: Tom Jones!
El Festival, que tendrá lugar del 15 de julio al 21 de agosto en los Jardines Botánicos de Cap Roig, presenta un cartel lleno de grandes nombres entre los que destacan Sting, con su proyecto Symphonicity, Julio Iglesias, Tom Jones, Josep Carreras, Raphael o BB King.
El Festival vivirá la jornada inaugural el viernes 15 de julio con la actuación de la banda Chicago. El día siguiente, Sting, acompañado por la Orquesta Sinfònica del Vallés, dirigida per Chel-sea Tipton, subirá al escenario en uno de los conciertos más esperados del festival. El Tour Symphonicity incluye sus grandes éxitos re-interpretados es-pecialmente para arreglos sinfónicos. El viernes 22 será el turno de BB King y el sábado 23 el de Ana Belén. Manel, con el reciente "10 milles para veure una bona armadura" bajo el brazo, aterrizarán en Cap Roig el viernes 29 de julio y el sábado 30 será el turno de uno de los catalanes más univer-sales: Josep Carreras. Con la llegada de agosto, los conciertos se celebrarán también entre semana y el primero de todos será el del ex Supertramp Roger Hodgson, quien, después de cancelar
This year's Festival Jardins de Cap Roig is celebrated from 15 July to 21 August, as usual in the botanic gardens of Cap Roig, near Callela de Palafrugell. It continues its tradition of presenting some of the most famous bands and musi-cians of the national and interna-tional music scene.
The US group Chicago is being invited to give the opening concert on 15 July. The day after, Sting, accompanied by a symphonic or-chestra and his band, will extend his world tour with the show "Sy-phonicity", in which he performs his greatest hits.
On Friday, 22 July, BB King will show that he is far from retiring and still able to produce marvel-lous sounds. Ana Belén will per-form on Saturday, 23 July. The inescapable Manel will rock the stage on 29 July. On 30 July, the Catalan and international audi-ence will enjoy a concert by José Carreras.
Roger Hodgson, former co-front-man, and founding member of Supertramp, who had to cancel his concert due to bad weather last year, will hopefully compen-sate his fans this year. The two per-formances of Julio Iglesias will be another highlight in the frst week of August.
La Fura dels Baus will present "Car-mina Burana", an all-enveloping show in which the spectator is totally absorbed by strong visual images, special effects and even spring fragrances. It is followed by another live spectacle: two nights of ballet with the Spanish dancer Tamara Rojo.
Further concerts will be given by Antònia Font, Dani Martín, Miguel Ríos, David Bisbal, Raphael, Síl-via Pérez Cruz, Carlos Núñez with Onca, and, last but not least, Tom Jones!
For more information call +34 972 818 331 or write us an e-mail: info@drhoehne.com
platja d'aro | empuriabrava | mallorca | madrid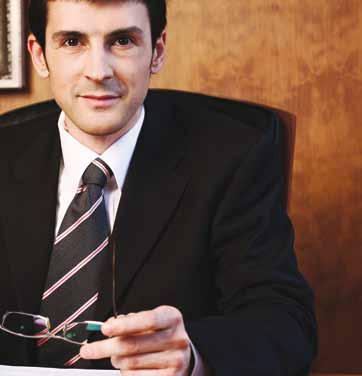 law Firm & tax consultancy
Ads_DrHoehne_92x125_CostaLive.indd 3 3/5/09 14:58:05
por la lluvia el concierto del año pasa-do, ha cumplido su promesa y vuelve a Cap Roig para deleite de sus numero-sos fans. Dúo Dinámico, que celebrará sus 50 años de carrera, y Julio Iglesias, con dos fechas, serán los protagonis-tas de la primera semana de agosto. Antònia Font y su "Lamperetes", el ex Canto del Loco Dani Martin, Miguel Ríos, la adaptación de Carmina Bura-na a cargo de la Fura dels Baus, David Bisbal y Raphael serán los encargados de llenar de buena música la segunda semana de agosto. Y la última semana de festival, del 15 al 21 de agosto, será el turno de Silvia Pérez Cruz, Carlos Núñez con la Onca, Tamara Rojo y una clausura de festival difícil de olvi-dar: un doble concierto de Tom Jones los días 20 y 21 de agosto.
15. 07. - 21.0 - 11. 8. 2011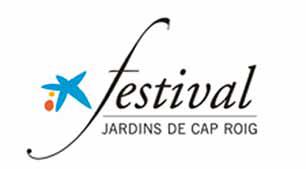 Tickets:
www.festivalcaproig.com www.servicaixa.com 902 33 22
Du 15 juillet au 21 août se déroulera le festival du Cap Roig, situé près de Callea de Pala-frugell. Comme tous les ans, c'est dans le magnifque jardin bota-nique que se trouvera la scène. Cette année encore, la liste des noms célèbre est impressionnante : le concert d'ouverture sera donné par le groupe Chicago. Le lende-main ce sera Sting qui enthousias-mera le public, accompagné de l'Orchestra Sinfonica del Valles. Pour sa tournée nommée Sympho-nicity ses meilleurs chansons ont été ré-arrangées et adaptées pour être interprétées avec un orchestre sym-phonique.
Le vendredi 22 juillet il y aura BB King et pour le 23, on nous an-nonce Ana Belén.
Manel sera sur scène le 29 juillet. Le grand ténor José Carreras enchan-tera le public catalan et internatio-
nal, le 30 juillet. Roger Hodgson, ancien membre du groupe Super-tramp, qui dut annuler son concert l'année dernière en raison du mau-vais temps, est décidé de ne pas décevoir ses fans une nouvelle fois. Les deux concerts de Julio Iglesias programmés durant la première se-maine d'août seront sans doute un moment fort du festival.
N'oublions pas de mentionner la danse : La Fura dels Baus et Tamara Rojo nous promettent de très jolis spectacles !
Pour compléter cette programma-tion qui s'annonce comme un grand feu d'artifce musical, se produiront, entre autres, Antonia Font, Dani Martin, Miguel Ríos, David Bisbal, Raphaël, Silvia Perez Cruz, Carlos Nunez avec Onca, Tamara Rojo et le très attendu Tom Jones pour le concert de clôture !