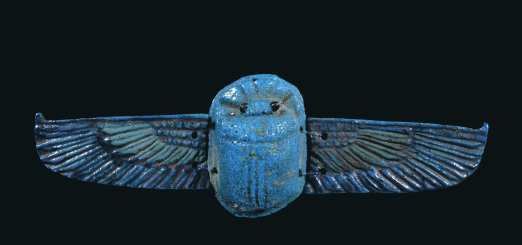 26.02.2014 - 31.08.2014
ÄGYPTISCHE MUMIEN.
DAS GEHEIMNIS DES EWIGEN LEBENS
MOMIES ÉGYPTIENNES. LE SECRET DE LA VIE ÉTERNELLE
MOMIAS EGIPCIAS. EL SECRETO DE LA VIDA ETERNA
EGYPTIAN MUMMIES. THE SECRET OF ETERNAL LIFE
Eine Ausstellung über die al-
tägyptischen Vorstellungen
vom Leben nach dem Tod und die
Arbeit von Archäologen und Wis-
senschaftlern zur Erforschung der
Ein Rundgang, der anhand von
ausgewählten Schätzen aus dem
Reichsmuseum der Altertümer in
Leiden (Niederlande) die komple-
xen Rituale im Zusammenhang mit
dem Tod und dem Jenseits im alten
Ägypten untersucht. Mumien und
Grabbeigaben vermitteln heute
Kenntnisse darüber, wie jene Ri-
tuale teilweise ausgesehen haben
Zudem gibt die Ausstellung ein Bild
davon, wie die modernen Techno-
logien den Wissenschaftlern bei
der Erforschung der Lebensge-
wohnheiten und –bedingungen im
alten Ägypten helfen. So gestatten
beispielsweise Röntgenaufnahmen
und verschiedene Scanner, Mumi-
en ohne Beschädigung des Kör-
la vida después de la muerte en el
antiguo Egipto y sobre el trabajo
de arqueólogos y científicos para
Un recorrido que explora los com-
plejos rituales relacionados con la
muerte y el más allá en el antiguo
Egipto, a través de una selección
de los tesoros del Museo Nacio-
nal de Antigüedades de Leiden
(Holanda). Momias y objetos en-
contrados en las tumbas permiten
saber hoy cómo eran parte de
esos rituales. Además, la mues-
tra da a conocer las posibilida-
des que ofrecen las tecnologías
modernas a los científicos para
aprender sobre hábitos y condi-
ciones de vida en el antiguo Egip-
to. Por ejemplo, una radiografía o
distintos tipos de escaneo permiten
examinar momias sin estropear el
This exhibition is a chance
to learn more about the be-
lief in the life after death in ancient
Egypt, and about the efforts of ar-
chaeologists and scientists to shed
It traces the complex rituals relat-
ing to death and the afterlife in
ancient Egypt through a selection
of treasures from the National Mu-
seum of Antiquities in Leiden (Hol-
land). Mummies and the objects
found in tombs provide an insight
today into a part of these rituals.
The exhibition also highlights the
possibilities available to scientists
thanks to modern technologies
that help to reveal the habits and
conditions of life in ancient Egypt.
For example, x-rays and a varie-
ty of scanning techniques enable
mummies to be examined without
savoir plus sur la croyance
de la vie après la mort sous l'an-
cienne Égypte, et sur le travail
des archéologues et scientifiques
cherchant à dévoiler les secrets
Les rituels complexes en rapport
avec la mort et l'au-delà dans
l'ancienne Égypte sont ici abor-
dés à travers un ensemble choisi
de trésors du musée national des
antiquités de Leyde (Pays-Bas). Les
momies et objets découverts dans
les tombes permettent de savoir
aujourd'hui comment se déroulait
une partie de ces rituels. L'expo-
sition offre en outre la possibili-
té de découvrir les technologies
modernes employées par les
scientifiques pour en savoir plus
sur les coutumes et les conditions
de vie dans l'ancienne Égypte. La
radiographie ou la scanographie
sous ses différentes formes, par
exemple, sont des outils précieux
pour examiner une momie sans
Caixa Forum Girona